Automatic Extensions for Business affected by Flooding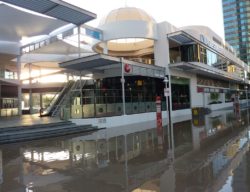 Clients Affected by Natural Disasters
The ATO recognises that tax affairs are not a priority for individuals and businesses who have been affected by natural disasters and will be sympathetic to people trying to manage their affairs.
If you or your clients are affected by natural disasters such as cyclone, flood, bushfire or drought, the ATO can help with your lodgement program and reconstructing records.
The ATO provides support by:
Allowing lodgment deferrals of activity statements or tax returns without penalty.
Allowing additional time to pay tax debts without incurring general interest charges (GIC).
Making arrangements for payment of tax debts by installments.
Remitting penalties that were automatically imposed during the disaster.
Fast-tracking refunds.
Refunding amounts credited to existing debts when the client has entered into a deferral to pay or an arrangement to pay their tax debts.
Conducting field visits to help with reconstructing tax records and making reasonable estimates.
When appropriate, your clients may also consider varying their pay as you go (PAYG) installments.
Record Reconstruction
If records have been lost or destroyed by natural disasters, the ATO can work out reasonable estimates based on the entity's history; they may also be able to reconstruct some records by liaising with other entities such as banks or other third parties.
Reconstructing Records on Your Client's Behalf
If you wish to help your clients to reconstruct their records or make reasonable estimates, the ATO asks that you follow a similar process to theirs and keep notes to substantiate your estimates.
Use bank and other third party information, including information from suppliers.
Use activity statements that have already been lodged, along with information from the affected business or individual to reconstruct their tax returns.
Consider all information already submitted to the ATO to work out a trend-based average, preferably over three years. This average includes tax statistics and other external industry norms and factors in economic events.
There is a specific form to be used when making reasonable estimates for clients who have lost data and documents due to a natural disaster. This ensures the client is aware of the estimates being claimed and signs an authority for lodging that information. The form is submitted to the ATO via the portal or mail.
Employers Affected by Disaster
If employers are unable to make superannuation guarantee contribution payments by the due date, the ATO will also take a sympathetic approach to this. For employers who are usually compliant with SGC due dates, the ATO should be notified of the client's inability to pay on time. They will not pursue an employer who is usually compliant for late payment if affected by a disaster.
If payment is made late, the ATO suggests the employer considers making an additional payment as compensation for lost earnings on that super contribution. For more detail, see ATO – Employers Affected by Disaster.